︎Year 5
Ioana Gherghel
click images to fit screen︎︎︎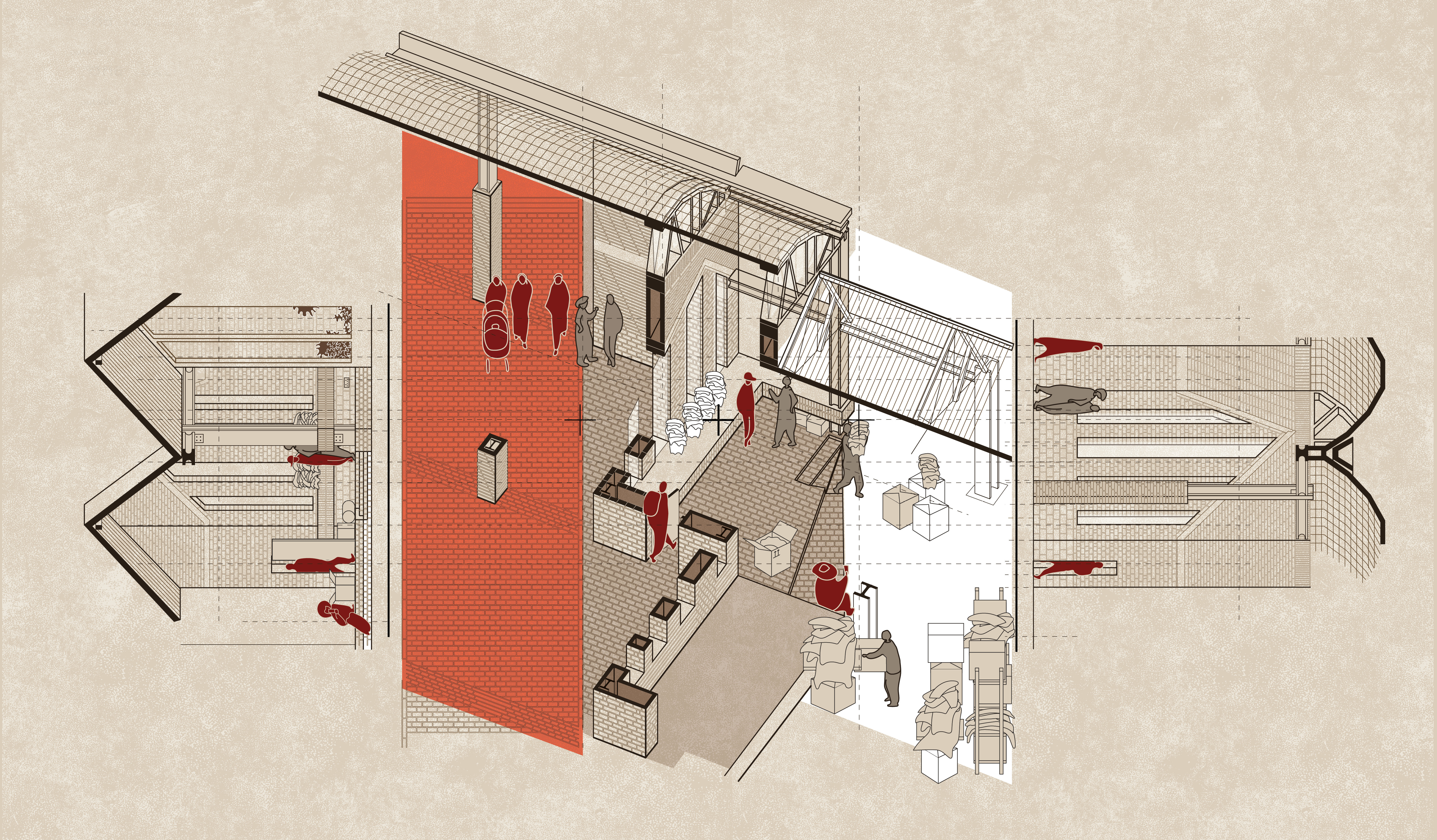 Corona Works Textile Gallery (CWTG)
Leicester, UK

---
Corona Works Textile Gallery is a corridor that cuts through the existing Corona Works factory building and explores the dynamic of the wall that separates street as the social space of the city and factory as its productive space.

The wall is explored tectonically – through clay, the primal space-dividing material; metaphysically – through openings that create avenues of reconnection after spaces have been divided; psychologically – through the distance it places between members of the two distinct realms. By navigating these axes CWTG aims to modify the perception the public and the makers have of each other.

Through its subtractive mechanism the proposed corridor and its cellularised walls together form an indetermined space that cuts across the existing factory, a route where exchange takes place unselfconsciously, centered on the exposed process of making, providing a much needed micropublic space where differences can be negotiated.

Contact: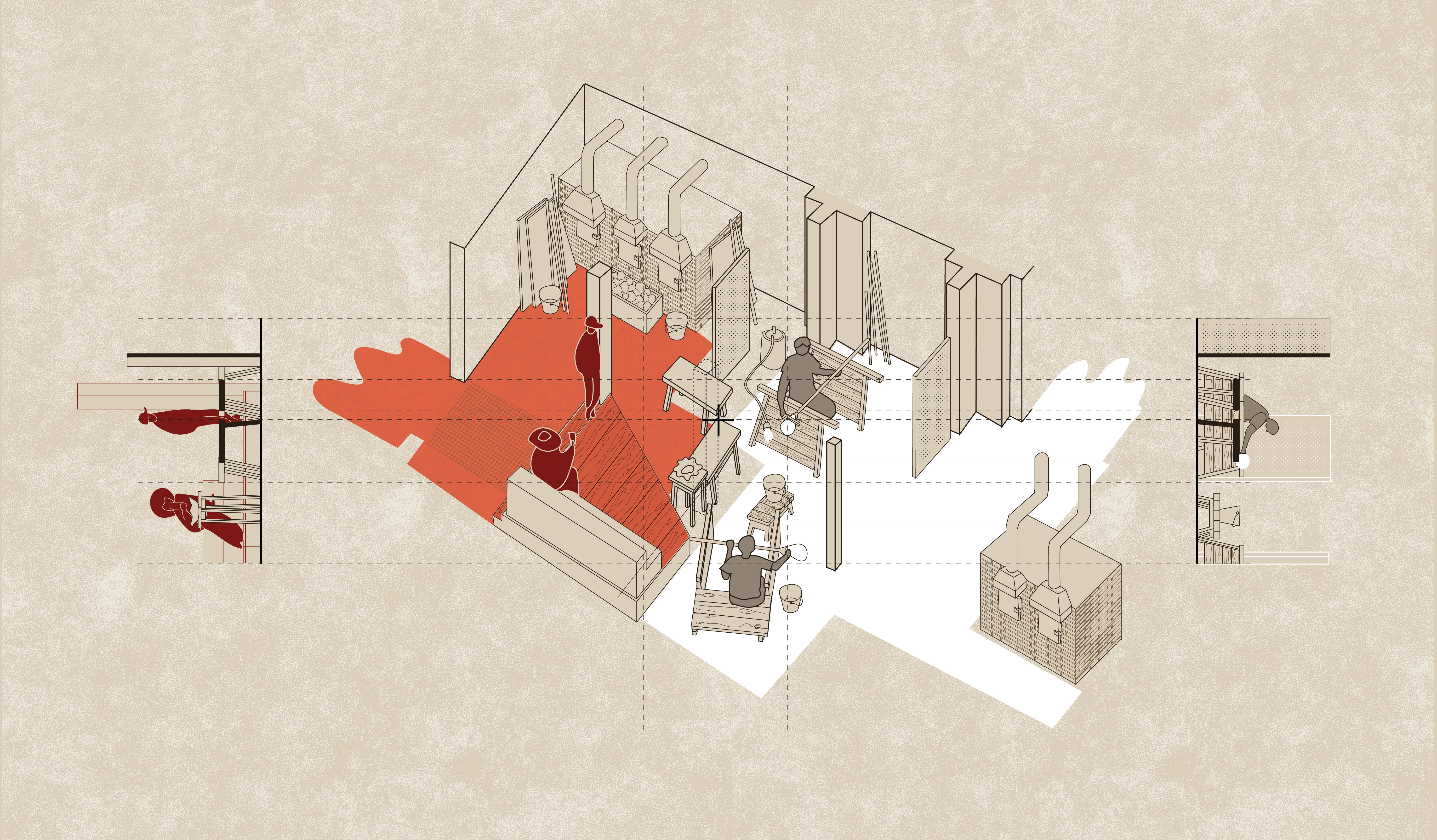 ioana.gherghel10@gmail.com